Most Anticipated March YA Releases
By Samantha Shrider / February 27th, 2018

I don't know about you, but I like the anticipation of awaiting new book releases. I love sitting down with my calendar at the beginning of the year and scoping out my favorite authors and what books I have to look forward to and when. March is HUGE for new releases this year! I've put together a list of the ones I'm most looking forward to with their synopsis and links to preorder, some are continuing series and others are debuts.
---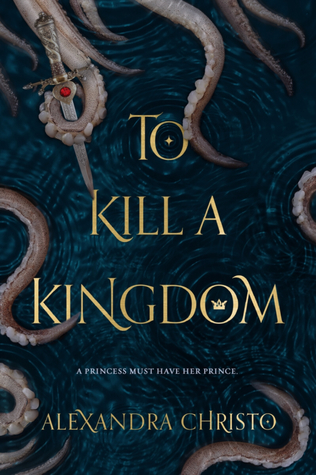 Title: To Kill A Kingdom
Author: Alexandra Christo
Series(?): N/A
Publisher: Feiwel & Friends
Publication Date: March 6th 2018
Source & Format: Hardcover
Page Count: 384
Genre: Fantasy, Young Adult, Mythology
Synopsis:
Princess Lira is siren royalty and the most lethal of them all. With the hearts of seventeen princes in her collection, she is revered across the sea. Until a twist of fate forces her to kill one of her own. To punish her daughter, the Sea Queen transforms Lira into the one thing they loathe most—a human. Robbed of her song, Lira has until the winter solstice to deliver Prince Elian's heart to the Sea Queen or remain a human forever.
The ocean is the only place Prince Elian calls home, even though he is heir to the most powerful kingdom in the world. Hunting sirens is more than an unsavory hobby—it's his calling. When he rescues a drowning woman in the ocean, she's more than what she appears. She promises to help him find the key to destroying all of sirenkind for good—But can he trust her? And just how many deals will Elian have to barter to eliminate mankind's greatest enemy?

Why I'm Excited:
MERMAIDS.
I love a good love hate story and this sounds like its heading that way. Plus, a bad ass siren princess coming to terms with her humanity is right up my alley. There just aren't enough mermaid stories and I'm excited about this one being a little on the bloodier side.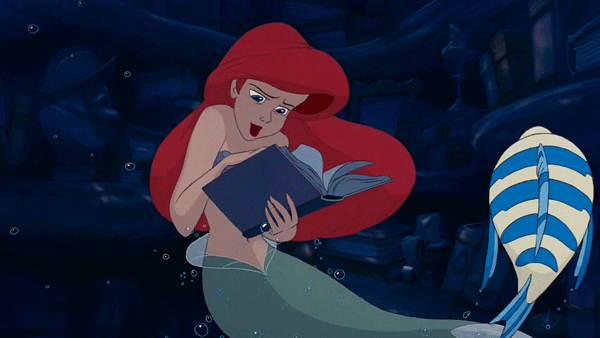 Click HERE to Preorder "To Kill a Kingdom"
---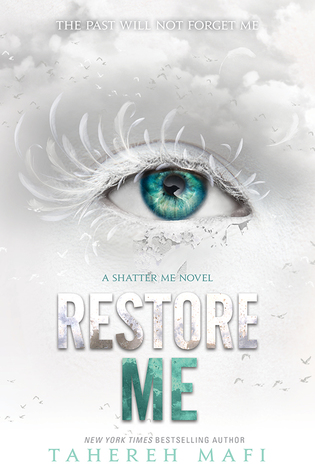 Title: Restore Me
Author: Tahereh Mafi
Series(?): Shatter Me
Publisher: HarperCollins
Publication Date: March 6th 2018
Source & Format: Hardcover
Page Count: 352
Genre: Science Fiction, Young Adult, Dystopian
Synopsis:
Juliette Ferrars thought she'd won. She took over Sector 45, was named the new Supreme Commander, and now has Warner by her side. But she's still the girl with the ability to kill with a single touch—and now she's got the whole world in the palm of her hand. When tragedy hits, who will she become? Will she be able to control the power she wields and use it for good?

Why I'm Excited:
I loved the "Shatter Me" series and having an additional story equally makes me super excited and INSANELY NERVOUS. The first three books had such fantastic character development that I can't wait to see where this one goes AS LONG AS IT GOES IN A DIRECTION WHERE NO ONE DIES. I seriously won't be able to handle it.  
Click HERE to Preorder "Restore Me"
---
Title: Children of Blood and Bone
Author: Tomi Adeyemi
Series(?): Legacy of Orïsha #1
Publisher: Henry Holt Books for Young Readers
Publication Date: March 6th 2018
Source & Format: Hardcover
Page Count: 448
Genre: Fantasy, Young Adult
Synopsis:
Tomi Adeyemi conjures a stunning world of dark magic and danger in her West African-inspired fantasy debut, perfect for fans of Leigh Bardugo and Sabaa Tahir.
Zélie Adebola remembers when the soil of Orïsha hummed with magic. Burners ignited flames, Tiders beckoned waves, and Zelie's Reaper mother summoned forth souls. 
But everything changed the night magic disappeared. Under the orders of a ruthless king, maji were targeted and killed, leaving Zélie without a mother and her people without hope.
Now, Zélie has one chance to bring back magic and strike against the monarchy. With the help of a rogue princess, Zélie must outwit and outrun the crown prince, who is hell-bent on eradicating magic for good. 
Danger lurks in Orïsha, where snow leoponaires prowl and vengeful spirits wait in the waters. Yet the greatest danger may be Zélie herself as she struggles to control her powers—and her growing feelings for the enemy.

Why I'm Excited:
The first thing that caught my eye about this book is the cover, and I'd be lying if I said I didn't frequently judge a book by it's cover. The second thing that made me want to read this one is the fact that the characters are POC (people of color). One of the best parts about books is finding stories that change how you see the world, this usually means taking a step out of your comfort zone or characters that you're familiar with because they look and think like you.  I'm looking forward to this plot and starting a new fantasy series!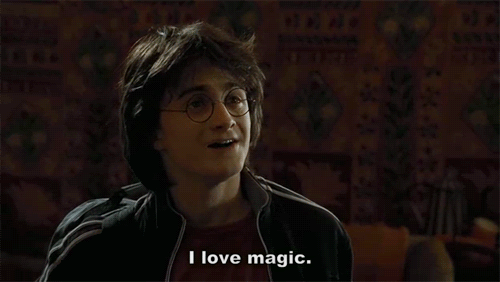 Click HERE to Preorder "Children of Blood and Bone"
---
Title: The Case for Jamie
Author: Brittany Cavallaro
Series(?): The Charlotte Holmes Series
Publisher: Katherine Tegen Books
Publication Date: March 6th 2018
Source & Format: Hardcover
Page Count: 368
Genre: Mystery, Young Adult, Retellings
Synopsis:
The hotly anticipated final book in the New York Timesbestselling Charlotte Holmes trilogy, in which Charlotte and Jamie finally face their longtime enemy…and their true feelings for each other.
It's been a year since the shocking death of August Moriarty, and Jamie and Charlotte haven't spoken. Jamie is going through the motions at Sherringford, trying to finish his senior year without incident, with a nice girlfriend he can't seem to fall for. Until strange things start happening to him. Strange things that might mean nothing at all—or that someone is after him again.
Charlotte is on the run, from Lucien Moriarty and from her own mistakes. No one has seen her since that fateful night on the lawn in Sussex. Charlotte wants it that way. She knows she isn't safe to be around. She knows that her Watson can't forgive her.
Holmes and Watson may not be looking to reconcile, but there is someone who wants the team back together. Someone who has been quietly observing them both. Making plans. Biding their time. Someone who wants to see one of them suffer and the other one dead.
In this final explosive book in the Charlotte Holmes trilogy, Holmes and Watson face the ultimate test: they must unravel the case of their lives without unraveling each other.

Why I'm Excited:
I've loved Sherlock Holmes stories and retellings since I was a kid, so finding a series with a female Sherlock Holmes in a high school setting was something I couldn't wait to get my hands on. Cavallaro stays true to the classic Watson/Holmes personalities and relationship while giving it a fresh and modern feel. I devoured the first two books and while I wish she would continue the series beyond a trilogy I'm also excited to get my hands on the last book.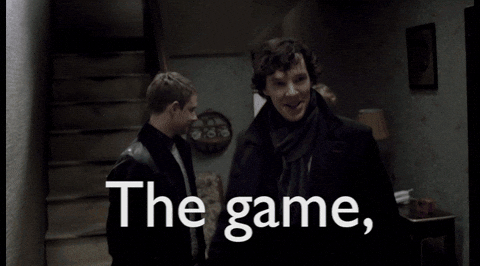 Click HERE to Preorder "The Case for Jamie"
---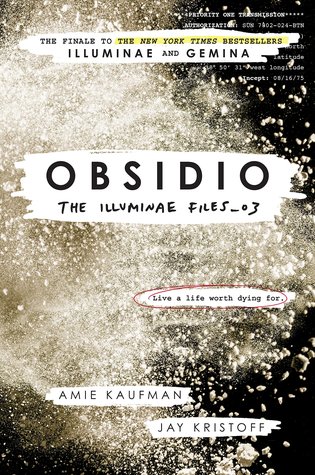 Title: Obsidio
Author: Amie Kaufman and Jay Kristoff 
Series(?): The Illuminae Files
Publisher:  Knopf Books for Young Readers
Publication Date: March 13th 2018
Source & Format: Hardcover
Page Count: 624
Genre: Young Adult, Science Fiction
Synopsis:
Kady, Ezra, Hanna, and Nik narrowly escaped with their lives from the attacks on Heimdall station and now find themselves crammed with 2,000 refugees on the container ship, Mao. With the jump station destroyed and their resources scarce, the only option is to return to Kerenza—but who knows what they'll find seven months after the invasion? 
Meanwhile, Kady's cousin, Asha, survived the initial BeiTech assault and has joined Kerenza's ragtag underground resistance. When Rhys—an old flame from Asha's past—reappears on Kerenza, the two find themselves on opposite sides of the conflict. 
With time running out, a final battle will be waged on land and in space, heros will fall, and hearts will be broken.

Why I'm Excited:
THIS SERIES KILLS ME. Okay, I'm okay. I didn't think I would like this series at all, it's told through transcripts, maps, court documents and journal entries surrounding the attack of a planet and the subsequent war. The books are pretty hefty but once I got started I found myself FLYING through the books like they were weightless. I can't wait for this series conclusion, I'm sure it will be just as full of fantastic characters and edge of your seat suspense and action as the first two.
Click HERE to Preorder "Obsidio"
---
Which March releases are you excited for? If I missed a release you're dying to get your hands on leave me a comment! I love recommendations!